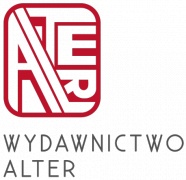 Homepage:
http://www.wydawnictwoalter.pl
Wydawnictwo Alter
The publisher ALTER was founded in 2011 on the initiative of Dr. Radosław Palonka, assistant professor in the History Department of Jagiellonian University in Cracow, Poland. We offer titles from scientific and popular literature, including history, anthropology and archaeology. In addition, in a language and form accessible to everyone, we talk for example about the history, trying to encourage the reader to explore the rich heritage of different nations and cultures. We also offer travel books, reportage and guidebooks to interesting, well-known and lesser-known places.
We also offer educational and historical card games and board games.
Momentan sind zu diesem Profil noch keine Videos vorhanden.